A person's community characteristics can impact their health. For example, parks can provide recreation for a community, which can improve health.
WTN has data on a wide range of community characteristics, including:
Economic factors, such as poverty, unaffordable housing and income
Education
Emergency Preparedness and Response
Housing
Languages
Neighborhood characteristics such as alcohol outlet density, limited access to food, voting rates, and park access
By viewing our maps and charts, you can compare communities for all the characteristics above. You can see, for example, which communities in our state have higher rates of poverty or higher alcohol densities.
View the Data
Social Determinants - Census Tract
Contact Us
For information or questions related to Washington Tracking Network, email DOH.WTN@doh.wa.gov.
Would you like to Receive Updates?
Receive updates and information about WTN, please email us at DOH.WTN@doh.wa.gov and let us know you would like to join our Listserv email notices.
Resources
Centers for Disease Control and Prevention: Healthy Places
Community guide to preventing excessive alcohol consumption
Healthy Spaces & Design Principles: Mixed Land Use
Vacant and Abandoned Properties: Turning Liabilities into Assets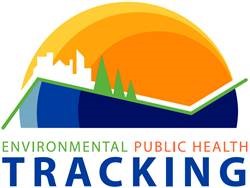 National Environmental Public Health Tracking Program