These are stories of Washingtonians who are personally affected by vaccine-preventable diseases. We also share stories about why people choose to get themselves or their family vaccinated. If you live in Washington and would like to share your story with us, please email us at OICP@doh.wa.gov. We hope these stories encourage you to choose vaccination.
We are thankful for our vaccine advocates who are willing to share their stories in the hopes that lives will be protected.
Stories by Disease
If a disease is missing from our list, it means we don't have a story for it yet. If that's your story, email us! We'll publish it here.
Flu
Scarlet's Story
Scarlet Anne Taylor | Tacoma, Washington
July 21, 2009 – December 19, 2014
Rebecca Hendricks lost her daughter to the flu on December 19, 2014. Five-year-old Scarlet Taylor was gone in less than 48 hours after her first flu symptom. Scarlet was sent home from school with a fever on a Wednesday. Tylenol helped to lower Scarlet's fever and the following day she ran errands with her mom. On Friday morning, Rebecca took her daughter to the hospital because of her raspy breathing. Less than four hours after walking into the hospital, Scarlet was gone.
Weeks later, doctors told Rebecca that Scarlet's cause of death was the H3N2 flu. Rebecca didn't know that the flu killed people. Scarlet was never vaccinated for flu. Rebecca is now a strong advocate for flu vaccination. She says that even if the flu shot was only 10 percent effective that it might've helped. "I'd take 10 percent if it meant that much of a difference [between life and death]. Her symptoms could've been less, her little body could've handled it better if she had gotten that vaccine."
After her daughter's tragic death, Rebecca dedicated her life to raising awareness about the flu and the vaccine that can prevent it. She created a nonprofit called The End-Fluenza Project. She wants to make sure no other family will have to live through what she did. The End-Fluenza Project's mission is to increase vaccination rates among children by empowering families with the knowledge to make informed decisions about vaccination, preventative lifestyle changes, as well as keeping those lives lost by flu, alive through their awareness campaigns.
"Momma, when I grow up I want to be a singer and a dancer." – Scarlet Anne Taylor, 5 years old
Source: The End-FLUenza Project, Scarlet Taylor; Read other Stories of Courage and Loss
Related Links:
Latasha's Story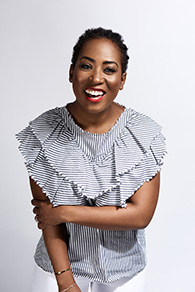 Latasha Haynes | Tacoma, Washington
34 years old (2017) – Survivor
Meet Latasha and read her story about how the flu caused pneumonia and congestive heart failure. She was near death but survived. Latasha is an advocate for women's health and stresses the importance of yearly flu vaccination for everyone six months and older.
Source: Families Fighting Flu, Family Stories, The Haynes Family
Piper's Story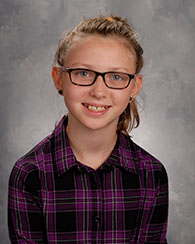 Piper Lowery | Port Orchard, Washington
12 years old – Died January 16, 2016
Meet Piper and honor her life by reading her story. Piper died from H1N1 influenza and acute renal failure. Piper's mother, Pegy, is an active advocate for yearly flu vaccinations. Pegy wants everyone to get the flu shot so that no one else becomes a face of the flu.
Source: Families Fighting Flu, Family Stories, The Lowery Family
HPV
Paul's Story
Paul Benedict | Snohomish County, Washington
47 years old (2018) – Survivor
Paul is an HPV cancer survivor. In his video, he shares his story to raise awareness of HPV-related oropharyngeal cancer (cancer in the back of the throat, including the tonsils and base of the tongue) and its prevention through the HPV vaccine.
Paul was diagnosed with HPV-caused oropharyngeal cancer in June 2018. He was a healthy and physically fit 47-year-old. Rather than sink into depression, he wanted to see some good come out of the bad diagnosis, grueling radiation, and chemotherapy treatments. Paul connected with the Snohomish Health District and began sharing his story.
Paul's retelling of the physical and mental turmoil he suffered during diagnosis and treatment have touched hundreds of people in the presentations he's given in Washington. As a result of his impact, Snohomish staff created the video linked above. They reached out to a Snohomish County high school to help create the video. The Granite Falls High School Advanced Multimedia Club gladly rose to the challenge and gave life to Paul's story.
Source: American Cancer Society and Granite Falls High School Advanced Multimedia Club, Snohomish County HPV Video Short or Snohomish County HPV Video Long
Stewart's Story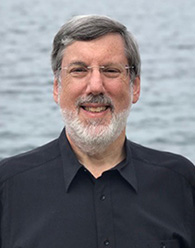 Stewart Lyman | Seattle, Washington
64 years old (2019) – Survivor
A routine checkup when I was 61 years old led to my diagnosis of having a malignant tonsil tumor. A biopsy showed it resulted from an infection by a cancer-causing strain of the human papillomavirus (HPV) that I picked up decades earlier. I'm thankful they caught my cancer early, and I'm doing well after treatment.
My background is in cancer research. I know how difficult it is to develop new drugs to treat this terrible disease. The good news is that we now have a vaccine that prevents the vast majority of HPV-caused cancers. It wasn't available when I was a kid, but parents can take advantage of this breakthrough and immunize their kids against multiple forms of cancer. As an HPV-caused cancer survivor, I became an HPV vaccine advocate because I want to save lives and stop the suffering caused by these preventable cancers. A cancer diagnosis is scary, the treatment is rough, and I don't want anyone else to go through this.
As part of my advocacy efforts I created HPVCancerResources.org for parents, patients, and healthcare providers. I had five goals in mind:
Spread awareness about HPV
Educate parents about the safe and effective HPV vaccine
Refute widespread misinformation about the vaccine
Share an organized collection of resources for HPV cancer patients and healthcare providers
Provide basic information for all new cancer patients about their disease
I hope parents will vaccinate their kids because cancer prevention beats cancer treatment!
You can also read Stewart's opinion piece on vaccinations from Scientific American.
Meningococcal Disease
Kaley's Story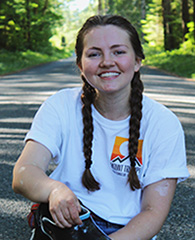 Kaley Dugger | Washington
November 29, 1996 – Survivor
I was seven years old when I woke up on a Saturday morning in 2004 feeling weak and nauseous. What first seemed like a case of the flu quickly revealed itself as something far more serious. My symptoms worsened and little red spots appeared on my arms, causing my parents to rush me to urgent care. The staff there sent me immediately to the Emergency Room at Sacred Heart in Spokane, where a spinal tap confirmed their worst fears. It wasn't the flu; it was meningitis B, and it was killing me.
Fortunately, I had amazing medical providers that prevented the disease from taking my life. The disease resulted in below-the-knee amputations of both of my legs and kidney failure. I was in the hospital for several months and it took many years to fully recover. Today, prosthetic legs and a wheelchair allow me to be mobile and active in my community. Kidney transplants in 2006 and 2016 also allow me to live healthy and free from dialysis.
There wasn't a vaccination for meningitis B when I contracted it, but there are now two widely available vaccines that can protect against meningitis. College students and others who live in congregate settings are at high risk for meningitis, but not everyone is aware of the threat of meningitis B or the vaccine that can prevent it. This disease spreads easily through coughs, sneezes and saliva. It's important that college students educate themselves and understand the options available to keep them safe.
Thanks to the support of my family and medical providers, I graduated from Seattle University in 2019 with a Bachelor of Arts in biology. I am going to become a doctor so that I can use my experiences as a patient and disabled person to help others. I currently work in disability advocacy and my dream is to help make healthcare more equitable for disabled people and all marginalized communities.
No one should have to die from preventable diseases like meningitis that almost took my life. Vaccinations save lives and keep us and our communities safe. It is so important to do your part to protect others, especially vulnerable populations like those who are immunocompromised and elderly. I encourage everyone to get vaccinated against meningitis.
Nadia's Story
Nadia Rose Alexandria Willett | Washington
September 1, 1978 – January 11, 2010
In 2010, Nadia worked as an Assistant Inspector for the City of Tacoma Construction Department, and was furthering her education in a Certificate Program in Construction Management. She was a 2004 graduate of the University of Washington–Tacoma. In her free time, Nadia enjoyed snowboarding; cheering for the Huskies, Seahawks and Mariners; boating; camping at Riffe Lake with friends; and being with her family.
Nadia died in 2010 at age 31 from a rare form of bacterial meningitis called Waterhouse Friderichsen Syndrome. The first meningococcal conjugate vaccine became available in 2005, but Nadia and her mom, Karin, didn't know about the new vaccine. Karin believes the meningococcal vaccine could have prevented her daughter's death.
On January 10, 2010, Nadia and Orrin, her high school sweetheart, now fiancé, were on a fun-filled weekend of snowboarding with another couple in Washington. After snowboarding and playing at a water park, they stopped for lunch before the trip home. Immediately thereafter, Nadia became very sick. Everyone thought she had food poisoning. After they went home, Nadia's fever of 103° and ice-cold chills told Orrin that something was terribly wrong, so he rushed her to the nearest hospital in Tacoma.
The rest of that night went by like a blur. Karin recalls that within four hours after she got to the emergency room at Allenmore Hospital, Nadia was gone. A nurse came out and said Nadia probably wouldn't make it through the night, devastating Orrin and Karin. The hospital staff tried to save Nadia's life, but Nadia passed away at 3:00 a.m. on January 11, 2010, just six days before Karin's birthday. Nadia's memorial service was on Karin's birthday. "It was the day I was born and the day I died," Karin said.
There are vaccines to protect against meningitis. Make sure to vaccinate your kids.
"Nadia, you left too soon. You are a beautiful woman with a beautiful soul. Your love for your friends and family was as bright and warm as the stars in heaven. Your passion for life was contagious. Your wonderful smile, warm gracious hugs, humanity and your gift for making every gathering an adventure creating memories for a lifetime." –Pamela Larsen
Whooping Cough
Michelle's Story
Michelle Razore | Bellevue, Washington
Daughter Natalie born in 2010 – Survivor
Meet Michelle and watch her video as she tells of how her daughter, Natalie, nearly died from whooping cough (pertussis) just weeks after being born. Natalie was on life support, suffered serious complications, and was in the hospital for 72 days. Despite the odds Natalie survived! Michelle is now a strong advocate for Tdap vaccination during pregnancy and getting the adult booster vaccine in order to prevent the spread of whooping cough to babies.
Source: Sanofi Pasteur & March of Dimes, Sounds of Pertussis
Measles
Stand Together to Protect Us All: Jaxon's Story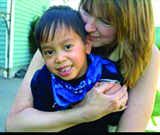 Paula Abalahin of Port Orchard, Washington, shares her son Jaxon's story:
"My son Jaxon got measles when he was 7 months old, too young to get immunized. He got better, but five years later he started having seizures. He lost the ability to swallow, speak, and walk. After suffering greatly, Jaxon died a few years later. His condition was caused by the measles virus.
"We learned that, even though there is an effective vaccine, measles is still a leading cause of death among young children worldwide. And in our community, parents are not fully immunizing their children, which puts them at risk to get and spread measles and other terrible diseases. I hope my story can help prevent another child from experiencing what my son went through."
Other Stories
More real-life stories are available from: