These links for healthcare providers cover a number of vaccine-related topics.
Ask the Nurse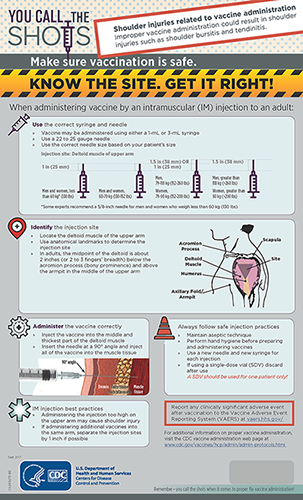 Do you have a question about vaccines or immunizations? Send an email to an Immunization Nurse: immunenurses@doh.wa.gov.
Childhood Vaccine Program
Flu Information
Immunize Washington
Perinatal Hepatitis B
The Department of Health's Perinatal Hepatitis B Prevention Program (PHBPP) focuses on preventing the spread of hepatitis B virus from infected mothers to newborn infants.
School and Child Care Requirements
Vaccine Administration Resources
Vaccine Standing Orders Resources
Yellow Fever
Yellow fever vaccine can only be given at registered Yellow Fever Vaccination Centers.
Other Links for Providers on Vaccine Topics
Contact Us