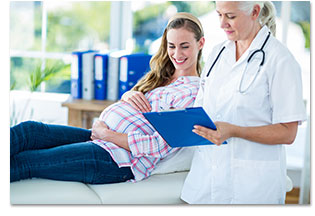 A
recent survey
of over 2500 practicing members of the American College of Obstetricians and Gynecologists (ACOG) found that U.S. obstetricians widely recognized the impact of the environment on reproductive health, but lacked training, time, and tools to take action to prevent harmful exposures.
Use the resources on this page to help you:
Tools to Talk to Your Patients
Reproductive healthcare providers are uniquely positioned to help prevent exposures to environmental chemicals. Preconception and prenatal visits provide a key time to talk about environmental exposures with patients. Use these evidence-based resources to start the conversation.
Local Experts
Professional Organizations Highlight Reproductive and Developmental Impacts
Additional Resources
Washington State Department of Health