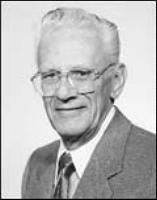 In 1994, the Legislature honored Warren Featherstone Reid and his policy interests by creating the Warren Featherstone Reid Award in
RCW 43.70.045
and
RCW 43.70.047
to recognize cost-effective and quality health care services. The award is to be given annually to health care providers and facilities in Washington state who exhibit exceptional quality and value in the delivery of health services. When it created the award, the Legislature recognized the importance of ensuring that all Washington residents have access to affordable, quality health care.
According to the statute, the recipient of the award is to be chosen annually by the governor in conjunction with the secretary of health, and the secretary may appoint an advisory committee to assist with the selection. The Washington State Department of Health convenes a committee to review nominations and recommend a recipient. The nomination committee forwards its recommendations to the secretary, who may approve the recommendation or call for a new nomination. Upon approval, it goes to the governor for decision.
Warren Featherstone Reid, a Wenatchee native, was a longtime aide to Warren G. Magnuson, who represented Washington in the U.S. Senate for 36 years. Reid had a special interest in health policy. He later advised Gov. Booth Gardner and chaired the Washington State Board of Health.

Email me with updates about the Featherstone Reid Award
Timeline for 2018 Process

| | |
| --- | --- |
| Open the call for nominations | May 1, 2018 |
| Deadlines for nominations | July 26, 2018 |
| Nominee forwarded to Governor | September 2018 |
| Finalist selected by Governor | October 2018 |
| Award recipients notified | November 2018 – January 2019 |
| Award Presented | November 2018– February 2019 |
Nomination Forms:
Warren Featherstone Reid Award, Nomination Form 2018 (MS Word)
Award Recipients
2017
No Nominations

2016

Individual

Dr. Benjamin S. Danielson, Medical Director, Odessa Brown Children's Clinic

2016

Facility

Pacific Medical Centers

2016

Individual

Dr. Bob Crittenden, Office of Governor Jay Inslee

2015

Individual

Dr. John Scott, UW Telehealth

2015

Facility

International Community Health Services

2014

Facility

Clean Air for Kids Program, Tacoma-Pierce County Health Department

2013

Individual

Dr. Gary M. Franklin, Medical Director, Department of Labor and Industries

2013

Facility

Washington State School Nurse Corps, OSPI and ESD

2012

Individual

Kristine Locke, Tribal Health Consultant, Sequim (posthumous)

2012

Facility

Pioneer Center North, Sedro-Woolley

2011

Facility

MultiCare Tacoma General Hospital and Mary Bridge Pediatric Heart Center, Tacoma

2010

Facility

Harborview Medical Center's Satellite Clinics for HIV/AIDS Patients

Eileen Whalen, Executive Director

2010

Individual

Dr. Beth Harvey, South Sound Pediatric Associates

2009

Facility

Community Health Care, David Flentge, President and CEO

2009

Individual

Joyce Jackson,, Chief Executive Officer of Northwest Kidney Centers in Seattle

2008

Facility

Pioneer Square Clinic

2006

Individual

J. Carlos Olivares, Executive Director, Yakima Valley Farm Workers Clinic

2005

Individual

Thomas H. Locke, MD, MPH, Health Officer, Jefferson & Clallam Counties

2004

Facility

Inland North West Health Services, Multi-Stakeholder Non-Profit Hospital Service Provider

2004

Individual

Ellen Jeffcott, RDS, BS, Dental Programs Manager, Public Health Seattle & King County

2003

Facility

Snohomish County Human Services Division of Alcohol and Other Drugs

2002

Individual

John B Welsh, Staff Counsel, Washington State House Healthcare Committee

2001

Individual

Sue Crystal

1997

Individual

Lorraine Berndt, CNA, Home Health Agency Director Longview

1996

Individual

David M. Johnson, Executive Director, Transitional Resources Mental Health Facility

1995

Individual

Ed Gray, MD, Health Officer, NE Tri-County Health District

1994

Award is established