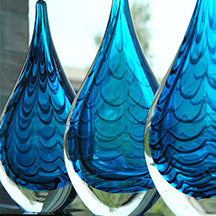 Drinking Water Week 2022—May 1-7
We celebrate National Drinking Water Week annually during the first full week of May. We recognize individual water systems and operators that do an outstanding job providing safe and reliable drinking water to their customers. Award winners are nominated by their peers, customers, stakeholders, or others in the industry. Every year the Governor signs a proclamation for Drinking Water Week, which we post on this page.
Governor's Proclamation
Every year the Governor signs a proclamation for Drinking Water Week. Healthy communities and a vibrant economy rely on safe and reliable drinking water!
Congratulations 2022 Drinking Water Week Award Winners!
Commitment to Excellence
Tom Krebs, Water Treatment Plant Supervisor, City of Walla Walla. Tom's career spans over thirty years. His dedication and commitment to delivering safe and reliable drinking water was challenged in the extreme drought of last year. The water system uses different drinking water sources, surface water and ground water, which require different types of treatment. Tom skillfully determines appropriate supply and treatment to meet demands. He also oversees watershed protection, coordinating with other agencies to protect the surface water safe source.
Chris Orkney, Lead Operator, Naselle Water Company. Chris leads and mentors other operators, sharing his knowledge and skills. He is proactive, always looking and planning ahead—an important skill when dealing with the unique challenges of maintaining surface water quality.
James Jensen, Operations Manager, Washington Water Service. James comes to work each day and asks, "What can we do better?" He created new monitoring schedules and found ways to evaluate and improve source water and distribution processes to better serve his customers and always ensure the highest quality water.
Perseverance Under Adversity
Mark Combs, Water operator, Rumbolz Sunset Water Association. Mark stepped up to the challenge when asked to take on a badly run and neglected water system. He cleaned up the system, repaired numerous mechanical failures and leaking distribution pipes. He also helped the community-run water system plan for the future instead of reacting to emergencies.
Friend of Drinking Water
Arnica Briody, Environmental Health Specialist, Chelan-Douglas Health District. Arnica began a project to track 450 Group B water systems and find those that should be classified as Group A. She combed through data and historical and sometimes incomplete records to trace use and ownership. Her dedication to this project helps guard the health of those living in Chelan and Douglas counties by ensuring clean, safe, and dependable drinking water.
Grace Under Pressure
Tom Martin, Water and Wastewater Systems Manager, Clallam PUD #1. Flooding caused a landslide across Highway 12 into Clallam county last year, damaging a pump station and breaking a waterline that supplied water to reservoirs for Sekiu and Clallam Bay. Tom jumped into action, working tirelessly, and coordinating with multiple agencies so that the two communities had access to safe drinking water until the slide materials could be cleared and repairs made.
Most Innovative
Jude Grounds, Senior Project Manager, Carollo. Jude led the utility coordination effort during the regional chlorine supply disruption last year. He organized and facilitated multiple calls and meetings involving many large drinking water systems throughout Washington and Oregon. He helped initiate conversations and collaboration between drinking water utilities and state agencies. Many of the large utilities were able to coordinate resources critical to drinking water treatment.
Above and Beyond
Kathy and Oz Noboru Ausley, co-managers Bethel Green Acres Water Association, Spanaway, Pierce County. Kathy and Oz look forward to retiring from their 24/7 job operating this small, aging, and high maintenance community water system. They have given up holidays, driven miles for parts, and worked through the last two years of the pandemic, showing unfailing dedication and loyalty to their community.
Read about Past Drinking Water Week Award Winners (PDF).
For ideas about how to celebrate with your community, visit the American Water Works Association's website.
If you have questions about Drinking Water Week, please email Elizabeth Hyde or call 360-890-6753.