For immediate release: September 26, 2023   (23-130)
Contact: DOH Communications
Mason County beach to close from May through October every year
OLYMPIA – The Washington State Department of Health (DOH) has closed the recreational shellfish harvest at South Lilliwaup Beach and the commercial shellfish harvest on the adjacent tidelands due to high bacteria levels near the southern portion of Hood Canal.
Marine water sampling results show the impact is seasonal. The area will be closed from May 1 through October 31 each year. Signage will be posted at the beaches warning harvesters of the closure. DOH is working with Mason County Public Health and Human Services to determine why bacteria levels are high and to fix the problem.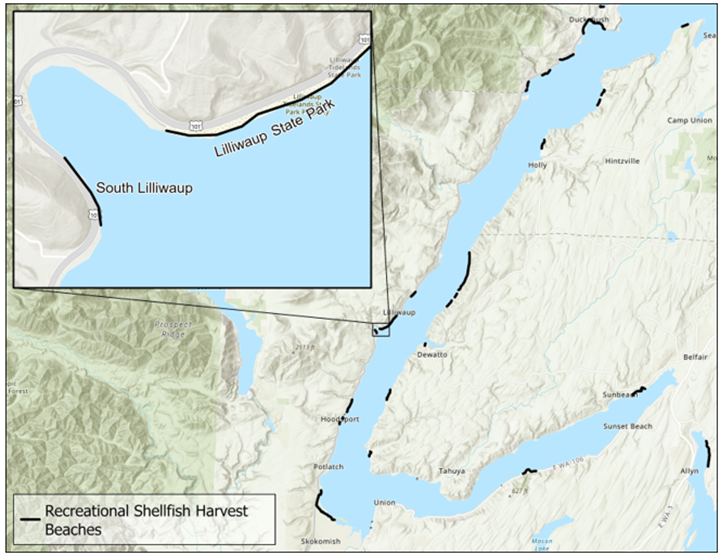 People can still harvest at Lilliwaup State Park recreational beach. Harvesters should always check DOH's Shellfish Safety Map before going to the beach to ensure a safe and legal harvest.
DOH is responsible for the safety of commercially harvested shellfish in the state and cooperatively manages publicly owned recreational shellfish beaches with its partners. DOH uses national standards to classify all harvest areas.
The DOH website is your source for a healthy dose of information. Find us on Facebook and follow us on Twitter. Sign up for the DOH blog, Public Health Connection. 
###