Washington Recovery and Monitoring Program
A Confidential Program for Healthcare Professionals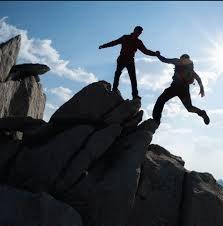 The Washington Recovery and Monitoring Program (WRAMP) is a referral and monitoring program for credentialed healthcare professionals whose practice may be impaired by substance use. Although not a treatment program, the focus is on early identification and treatment of professionals experiencing alcohol and/or other drug problems.
The WRAMP mission is to:
Ensure the public's health and safety from impaired practice;
Encourage and promote recovery among healthcare professionals with substance use disorders; and,
Retain skilled, highly trained practitioners by bringing professionals safely back to practice.
WRAMP accomplishes this by contracting with, and monitoring, people for compliance with treatment and recovery goals. The contract includes:
Getting a comprehensive evaluation from a certified substance use disorder treatment provider and following all treatment recommendations;
Random drug testing;
Attending professionally facilitated peer support groups and other recovery-oriented groups;
Worksite monitoring to ensure the professional is safe to return to practice.
Other WRAMP services include:
Training in identification and intervention at the worksite.
Case consultation for human resources, employee assistance programs or professional associations.
Education and outreach.
Related links
WPHP – Washington Physician's Health Program | WRAPP – Washington Recovery Assistance Program for Pharmacy | WHPS – Washington Health Professional Services