As we age, many of us experience some memory loss. Sometimes that's normal — and sometimes it's a sign of a dementia or other health problems.
Dementia is not one specific disease. It's a broad term for an impaired ability to remember, think or make decisions severe enough to interfere with daily life and activities.
For many of us, dementia is a frightening word. When we notice signs of memory loss in ourselves, we might fear losing independence or worry others will see us as less capable. We might wonder how our families will cope. But early detection makes a big difference in improving quality of life and managing symptoms. It also can make it easier for families to get community support and access resources they need. 
Image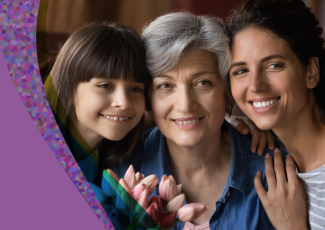 Image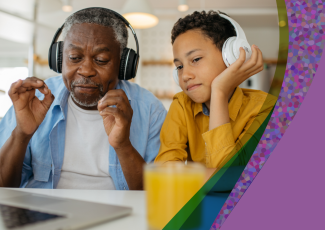 Early detection helps make life better
With early detection, you have more options for staying healthy, maintaining independence, and getting support. You can:
Access important resources and programs for people with memory loss and their families.

Identify, treat or reverse conditions

.

Memory loss may be caused by factors such as a medication or a health condition that can be treated.
Make lifestyle changes or get medications that help manage your symptoms.
Get support and guidance from organizations that help people and families living with dementia. This can include help with long term planning. 
Find out what's going on with you. When you know the cause of your memory loss, you can learn what to expect and how to cope. You can also start building your support network.
Signs of dementia vs. normal aging
Memory loss that disrupts daily life may be a symptom of dementia. If you notice any of these 9 signs or symptoms, don't ignore them. Have a conversation with your family, and make an appointment with your health care provider.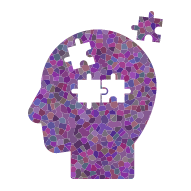 Memory loss that disrupts daily life. Forgetting new information or dates or events. Repeating questions.
Typical age-related change: Temporarily forgetting names or appointments.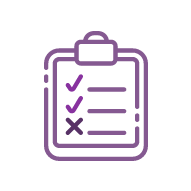 Trouble making or following plans or solving problems. It's harder to work with numbers, follow a recipe or keep track of bills. Difficulty concentrating.
Typical age-related change: Occasional errors managing bills.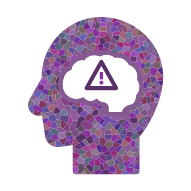 Difficulty with familiar tasks. Trouble driving to a familiar location, making a grocery list or remembering rules to a game.
Typical age-related change: Occasionally needing help recording a TV show.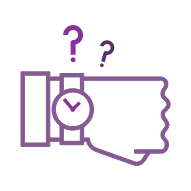 Confusion about time or place. Losing track of dates and seasons. Forgetting where you are or how you got there.
Typical age-related change: Forgetting the day of the week but figuring it out later.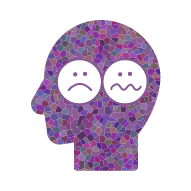 Changes in mood and personality. Confusion, suspicion, depression, fear or anxiety. Easily upset at home, with friends or outside comfort zone.
Typical age-related change: Developing specific ways of doing things, and becoming irritable when a routine is disrupted.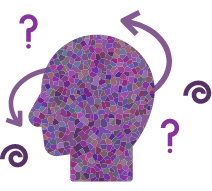 Problems with words. Trouble following or joining a conversation or naming familiar objects. Stopping mid-conversation and being unable to continue, or repeating yourself.
Typical age-related change: Sometimes having trouble finding the right word.
Losing things without being able to retrace steps to find them. Putting objects in unusual places.
Typical age-related change: Misplacing things but retracing steps to find them.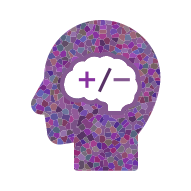 Decreased or poor judgment. Changes in decision-making. Paying less attention to grooming.
Typical age-related change: Making a bad decision or mistake once in a while.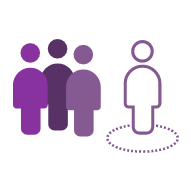 Withdrawal from work, hobbies or social activities. Changes in ability to hold a conversation.
Typical age-related change: Sometimes feeling uninterested in family or social obligations.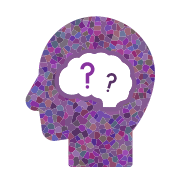 Trouble understanding visual images and spatial relationships. Trouble judging distance or determining color. Vision problems may cause balance or reading problems.
Typical age-related change: Vision changes related to cataracts.
---
What to do
To help yourself
Brain health is an important part of overall health, like getting checked for your blood pressure or diabetes. If you or a family member is experiencing memory loss, now is the time to talk about it.
Don't wait.
Early detection makes a big difference.
Talk with your family.
Plan what you want to say. Pick a time when you're not rushed and a setting that's calm, quiet and private.
Accept their support.
Ask your family member to work together with you to agree on your next steps.
Make an appointment with your health care provider.
Your provider should do tests to determine the degree of memory loss and to find the cause. Your doctor also should ask a lot of questions. Take a family member or friend along to help answer them based on their observations.

Do you need help finding health care provider? Call the Center for MultiCultural Health at (206) 461-6910.
To help a family member
If you notice a loved one showing signs of memory loss, now is the time to talk about it.
Don't wait.
Early detection makes a big difference.
Choose the right place and time for your conversation.
A quiet, private spot where neither of you will feel rushed.
Plan what you want to say for a respectful, productive conversation.
Rather than telling them what to do, let them know why you're concerned. Give them examples of changes you've noticed, without sounding judgmental or accusing.
Listen with compassion.
Ask about their thoughts and observations.
Reassure them.
While memory changes may indicate dementia, that's not necessarily the case. Some memory loss is caused by treatable, reversible conditions.

Ask your loved one to have a complete medical check-up.

If they don't already have a doctor's visit on the calendar. It's important to know the cause of their memory loss, and whether it can be treated or reversed. Plan to accompany them at their visit.
Focus on the positive.
Your loved one might be worried about losing their independence. Talk about a visit to their health care provider as a way to help them stay independent. Remind them the goal is to understand what's causing their memory loss — and to make things better.

If they need help finding a health care provider, call the Center for MultiCultural Health at (206) 461-6910.
To connect with resources and community
Alzheimer's Association, Washington State Chapter
Information, education and support services.
800-272-3900
Community Living Connections/Aging and Disability Resource Centers
Find local care and support service options.
Dementia Road Map: A Guide for Family and Care Partners
A guide for the journey.
Statewide Health Insurance Benefits Advisors
800-562-6900
Washington Connection
Finding financial assistance, healthcare coverage, and other benefits.
855-567-0252
Washington DSHS Aging and Long-Term Support Administration
Community Resources
To view resources that have been tailored to meet the needs of specific communities in Washington state, click the link below. 
These resources are available for you to use for dementia education and community awareness. They're free and available for local partners, faith-based organizations, health care providers, media outlets and everyone else.
---
Sources: Alzheimer's Association, "Why Get Checked?"; Alzheimer's Association, "10 Early Signs and Symptoms of Alzheimer's"; Cleveland Clinic; DAC's Dementia Road Map; Rush University; CDC