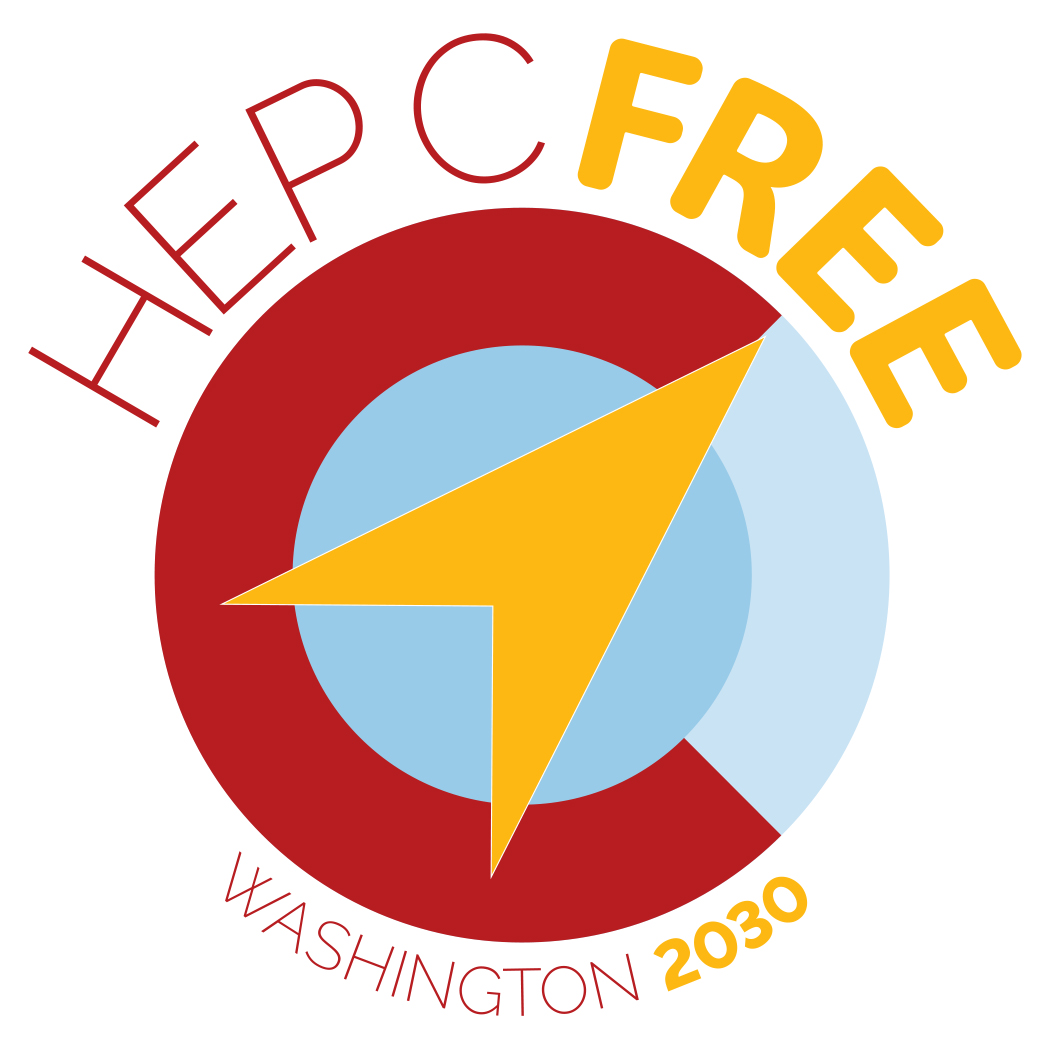 Hep C Free Washington Plan to Eliminate Hepatitis C in Washington State by 2030
On September 28, 2018, Governor Jay Inslee unveiled a first-in-nation approach to eliminate hepatitis C in Washington State by 2030. The Governor's Directive 18-13 focuses on hepatitis C elimination through combined public health efforts and a new medication purchasing approach.
In response to the Directive, the Washington State Department of Health brought together a broad range of partners to develop the Hep C Free Washington initiative. With a shared mission of eliminating HCV in Washington State by the year 2030, the partners developed a set of recommended goals and actions to achieve the mission.
Hep C Free Washington Plan to Eliminate Hepatitis C in Washington State by 2030 (PDF)
---
Hepatitis C Elimination in Washington State by 2030: Road Map for 2023-2024
Hep C Free WA Quarterly Meetings
February 7, 2024

May 1, 2024

August 7, 2024

November 6, 2024
All meetings are from 10:00am to 11:30am on Microsoft Teams
Join on your computer or mobile app
Meeting ID: 236 000 520 451
Passcode: QQmfrr
Or call in (audio only)
Contact
---
Hepatitis C Virus Elimination Coordinating Committee
In order to achieve hepatitis C elimination in Washington State, the Department of Health (DOH) will convene stakeholders into a coordinating committee to develop an elimination strategy by July 2019. Stakeholders will include people affected by the hepatitis C virus, Tribal Nations, local health jurisdictions, medical providers, and other with an interest in hepatitis C elimination.
The Department of Health will also work to bolster efforts to ensure those living with hepatitis C know their status and are connected to care and the cure, and to ensure those at risk have access to preventative services.
Health Care Authority - Hepatitis C Medications and Elimination Awareness Bus
The state Health Care Authority has led a first-in-nation comprehensive procurement of hepatitis C medications purchased by state agencies (including the Department of Corrections, and the Department of Labor & Industries) to get the best prices possible from manufacturers and make sure that curative treatment is more readily available to all.
The state pays for hepatitis C treatment for more than 4,000 people each year who are covered by state-purchased health care. In addition, as part of the procurement agreement, Health Care Authority is working with its contractor to deploy the Hepatitis C Elimination Awareness Bus.
The Bus will be deployed to serve communities most impacted by the virus in Washington State. This strategy is part of a national program to educate the population about the importance of hepatitis C screening and linkage to care.
When a person visits the Bus, they are able to get hepatitis C antibody testing to determine if they may have the virus and follow up information about where to receive health care, as appropriate.
The Washington State Health Care Authority will provide up-to-date information about where the Bus scheduled on its website.
Archived Webinars
Innovative Approaches to Hepatitis C Linkage to and Retention in care, February 10, 2020
Collaborators from the Hep-C Cures Project (Southwest Accountable Community of Health, SeaMar, and CVAB, in Vancouver, WA) describe their model of placing a peer navigator in a medical clinic to connect with patients and enroll them in a peer-support program. The aim of this project is to improve patient care, increase the number of patients who follow through with hepatitis C treatment and take the test to verify they are cured (the "test of cure"). Staff from Hepatitis Education Project (HEP) describe their hepatitis C medical case management program, one of the only such programs in the country. The program, which primarily serves King County, extends support to hepatitis C patients by linking them to appropriate medical care and support, including treatment, education, and referrals to social services. HEP also describes their recently launched Hepatitis C Medical Case Management Toolkit, which is intended to support other organizations interested in starting or expanding medical case management services to improve outcomes for people living with hepatitis C.
Hep C Free WA Coordinating Committee, February 1, 2023 – Presentations from Hawai'i Health & Harm Reduction Center and the San Francisco Department of Public Health on incorporating hepatitis C services through street medicine programs" with a link to this video: https://www.youtube.com/watch?v=7a2pjGQHEWg
Resources