Image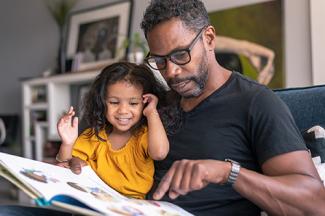 Regular screenings can help your child get the best possible health care. Screenings happen in a variety of places—from doctors' offices to preschools to child-care programs. When your child's doctor, teachers, and child-care providers give you screening results, you can enter them into Strong Start.
Use Strong Start to record information from a screening that has already been completed.
With Strong Start:
You control the information that is being entered.
Your child's health care provider can access records and enter screening results, too. You control who else can see the information.
You will make decisions about next steps and any interventions.
You won't miss screenings, and you'll avoid duplicate screenings.
You'll have a record that you can use to document your child's eligibility for programs.
You won't have to keep track of paper records once you enter screening results into Strong Start! 
Getting started
Ready to use Strong Start? Check out our Strong Start Access Guide for Parents and Guardians (PDF) for steps on creating your Secure Access Washington (SAW) account and attaching it to your Strong Start Account.
---
FAQs
Want to learn more? Read our Frequently Asked Questions for Parents and Guardians.
---
Community Resources
Looking for early childhood supports? Connect with these community resources:
Free child developmental screening for all kids under 5 (no waiting lists or income requirements)
Connections to services and supports that are close to home like parenting classes, diaper banks, medical clinics, and food banks
Activities and games that support healthy growth and learning; or, if your child needs extra support, connections to resources and specialists who can help
Additional family supports such as food assistance resources and free or low-cost health insurance
Not finding what you're looking for in the Help Me Grow online directory? Call the Help Me Grow hotline to speak with a Family Resource Navigator: 1-800-322-2588. Services are available in multiple languages.
Washington Communities for Children
Who we are: A network of coalitions, organizations, and individuals who come together to improve child and family well-being. Ten regions across Washington state, with hundreds of partners, make up the network. Many members have experience with developmental screening and support. We work collaboratively to strengthen how families access resources and support their child's development.
What we offer: Need help getting connected? WCFC is organized around six Learning Networks — Family Voice, Health Provider Voice, Equity, Data, Policy & Advocacy, and Resource Navigation & Access. We meet regularly to build relationships, learn together, identify challenges, and test ideas.
Connect with us! To learn more about the Learning Networks, or get connected to a Regional Coalition, visit the Washington Communities for Children website.
Child Care Aware of Washington
Child-care referrals, early learning resources, and connections with community resources for families across Washington.
Mental Health consultation to child-care providers and the families they serve. Learn more about Holding Hope consultation.
Supports for the ASQ screening implementation for child-care providers and caregivers.
Training and coaching supports for on-going child assessment practices for child-care providers.
Help for families experiencing homelessness, needing help paying for child-care, and seeking care options to meet a child's or family's specific needs.
Resources for child care providers, including professional development, quality improvement, business supports, and advocacy.
Not finding what you're looking for in your Child Care Aware online search? Call the Family Center to speak with a child care expert: 1-800-446-1114. Services are available in multiple languages.
---
Curious about the screening tools included in Strong Start? Find information about: