Image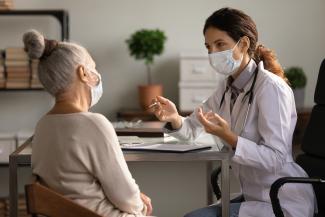 Welcome Power of Providers (POP) Members!
Thank you for joining us, and thousands of other providers across the state of Washington, in encouraging COVID-19 vaccination and working to reduce COVID-19 transmission, severe illness and death.
Save this page and check back regularly for new resources and updated materials, the latest news on COVID-19 vaccines, and upcoming industry meetings and events. Learn more about POP.
We encourage POP members to talk to each of their patients using the SAVE intervention:
SEEK: Seek your patients' COVID-19 vaccination status.
ASK/EDUCATE: If your patient isn't vaccinated, ask them about the vaccine and offer education if they're unsure.
VACCINATE: If your patient agrees to vaccination, provide them with a COVID-19 vaccine or a referral to a location that provides COVID-19 vaccination.
EMPOWER: Empower your patients to share their vaccination status with the community.
In the News
The Power of Providers Initiative celebrated its one-year anniversary this summer. Dr. Umair Shah, MD, MPH, DOH's Secretary of Health, thanks our members!
Events
Resources for Health Care Providers and Staff
Discussion Guides, Fact Sheets, General Information

Clinical Information

Videos, Training
Printable Materials for Patients, In-Office
Patient Handouts

In-Office Materials
For more information go to our COVID-19 Vaccine Information for Healthcare Providers web page.
Join Today
If you are not a member of the POP Initiative, learn more and please join today! 
Image