You may have heard that the federal Department of Health and Human Services has recommended a level of 0.7 milligrams per liter as optimal for fluoride in drinking water throughout the United States.
The State Board of Health, which oversees the state's fluoridation of drinking water rule, has revised the rule to reflect this new standard. The new rule was adopted by the Board on March 9, 2016, and went into effect May 9, 2016.
Learn more about fluoride in drinking water: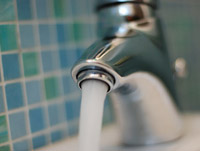 What is fluoride?
Fluoride is a naturally occurring mineral that protects teeth from tooth decay. Almost all water contains some naturally occurring fluoride, but usually not enough to prevent tooth decay. Many communities adjust the amount of fluoride in the water supply to a level known to reduce tooth decay and promote good oral health.
Is my drinking water fluoridated?
At your next dentist appointment, you may be asked, "Is your drinking water fluoridated?" When developing a fluoride treatment plan, your dentist will consider all the ways you might be getting fluoride. This can include the water you drink, food and beverages made with fluoridated water, and fluoridated tooth paste. To protect your teeth from cavities, your dentist will want you to get the "optimum" level of fluoride.
To read more about how fluoride is added to drinking water, and how to know if your water system adds fluoride, see Questions and Answers: Is my drinking water fluoridated? 331-409 (PDF). Your dentist will want to know if fluoride is added.
Map of Systems that Deliver Fluoridated Water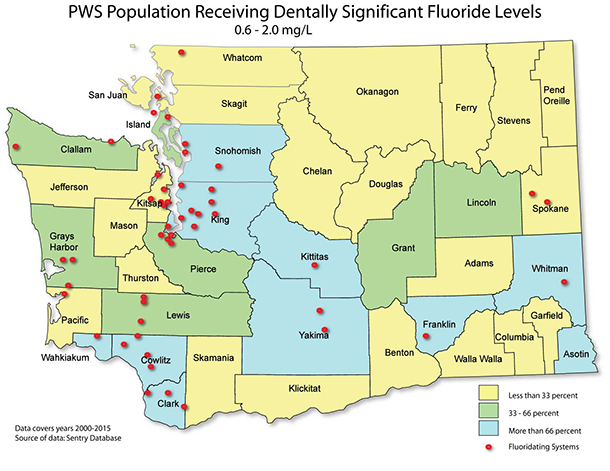 Map of Naturally Occurring Fluoride by County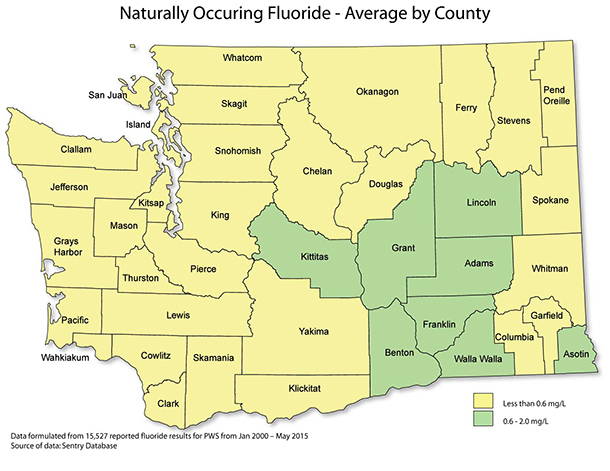 If you have questions on fluoride in drinking water, contact Andy Schut, Water Quality Assessment Specialist/Lab Liaison, at 360-236-3197.
For general information on the benefits of fluoride, visit our Oral Health page.
For healthcare provider information on fluoride, visit our Fluoride and Fluoridation page.