Product Compliance
The medical cannabis law allows for products that may be beneficial for patient use. These products must comply with the rules set in Chapter 246-70 WAC which:
Creates voluntary standards for higher quality products, including mandatory testing for:

Prohibited pesticides
Heavy metals
Mycotoxins

Allows consumers the choice of compliant or regular products.
Creates ratios for high CBD/low THC products that are sales tax-free for any adult.
Compliant products
Compliant products fall into one of three categories and must meet all requirements in that classification in addition to the requirements in the Washington State Liquor and Cannabis Board's (WSLCB) rules: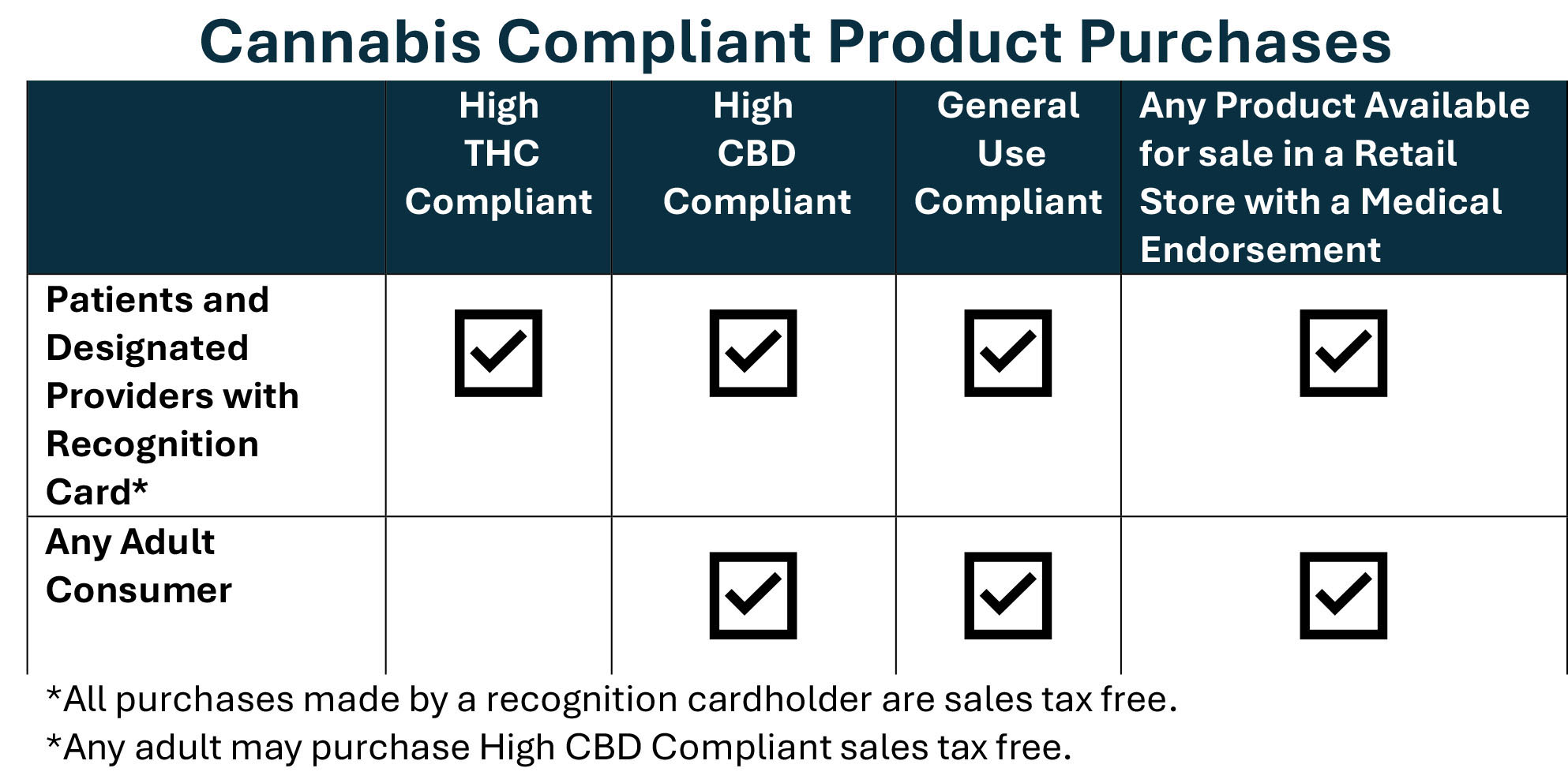 Learn more