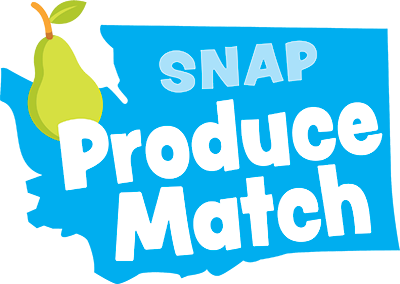 Retail Partner Resources
SNAP Produce Match retailer application - view all languages
SNAP Produce Match Expansion – application FAQs - view all languages
Request Printed Materials for Your Store
Promotional materials are available in 20 languages and include:
Informational flyer – 8.5" x 11"
Informational poster – 24" x 36"
Recipe cards – 8.5" x 5.5"
For SNAP Produce Match promotional materials, fill out this form: Promotional Materials.
Questions?
Email us at SNAP.ProduceMatch@doh.wa.gov
SNAP Produce Match is administered by the Washington State Department of Health and material is based upon work that is supported by the National Institute of Food and Agriculture, U.S. Department of Agriculture, under award number 2020-70030-33180.