URGENT RECALL
: Abbott has issued a recall for their
Similac Powder
formulas.
Similac Powder - Advance, Total Comfort, Sensitive, and Spit Up
Alimentum Powder
EleCare Powder
Image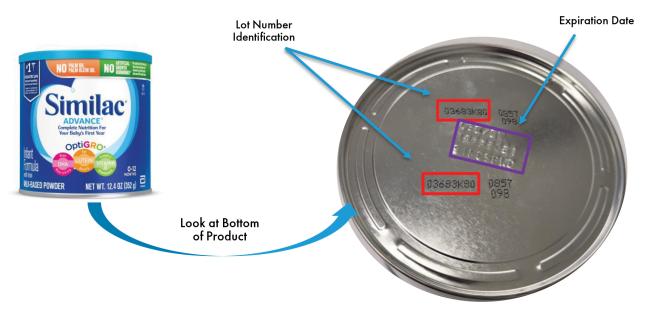 To find out if the product you have is included in this recall, click here to look up your lot number.
If your product is included in the recall, visit the WIC Authorized Infant Formula page for more details.
Contact your health care provider to report their symptoms and receive immediate care if your infant is experiencing symptoms, such as:
poor feeding
irritability
temperature changes
jaundice (yellow skin and whites of the eyes)
grunting breaths
abnormal movements
lethargy
rash
blood in the urine or stool
Don't dilute infant formula. Always follow the manufacturer's instructions on the can to prepare formula. Learn more here.  Additionally, the FDA advises parents and caregivers to not make or feed homemade infant formula to infants.
For the latest news, visit the DOH Newsroom.
I Don't Want to Get Pregnant
I'm Thinking About Getting Pregnant
A healthy baby begins before pregnancy. If you are planning to become pregnant in the next year, you can do things now to help make sure you have a healthy pregnancy.
I'm Pregnant
I Just Had a Baby
After birth, your newborn will be your priority, but it is also very important to take care of your own health. The postpartum check-up is one you definitely don't want to miss.