Help for Group B Water Systems During Emergencies
If you have a drinking water emergency during normal work hours:
Regional offices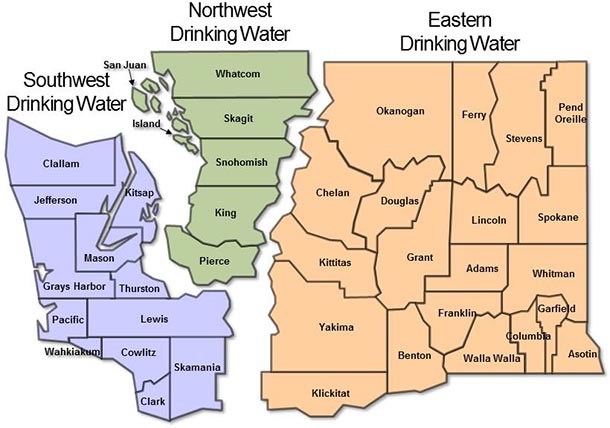 Eastern Region 509-329-2100
Southwest Region 360-236-3030
Northwest Region 253-395-6750
Toll-free in Washington 1-800-521-0323
After hours emergency hotline 1-877-481-4901
Public notice references
Because of the significant health risks associated with most drinking water emergencies, you must notify all of your consumers right away. The public notification templates linked below cover many types of emergencies. Use them to communicate with your customers about an emergency.
Disinfection and water quality testing
Disinfection is a necessary response to many types of drinking water emergencies. Follow our guidance on Emergency Chlorination of Group B System
During and after an emergency event it's often necessary to collect water quality samples for coliform bacteria and/or nitrate. For a list of certified labs, visit the state Department of Ecology. Call the lab to make sure it's accredited to analyze for coliform bacteria and nitrate.
Other resources
Advice to help you during and after a flood, and in the cases where your system loses water pressure due to a water main break, pump failure, or other mishap.