Cleanup of Radiation Contamination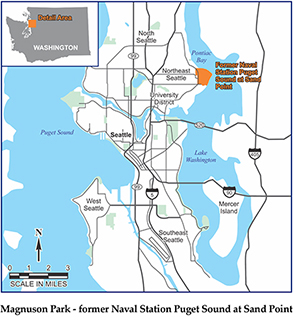 Cleanup of low-level radiation in and around Buildings 2 and 27 at Seattle's Magnuson Park finished at the end of May 2015. The U.S. Navy and Seattle Parks will continue to research, assess, and test other areas of the park to make sure these areas were the only ones with radiation contamination. More information about these projects is available from the Washington State Department of Ecology.
Background
From the late 1930s to the1950s, the U.S. Navy repaired airplanes at the Sand Point facility - now Warren G. Magnuson Park in Seattle. Work at the facility included use of radium paint on aircraft instruments so they would glow in the dark.
At the beginning of this century, the Navy turned over the remaining portion of the property to the City of Seattle with a stipulation that if environmental problems were found they would be addressed by the Navy. In 2009, Seattle Parks reviewed historic drawings showing the presence of a "radium room" and an "instrument room." The Navy completed a study of the site in 2010 and contracted with an environmental cleanup company.
An environmental cleanup project began in the summer of 2013 to correct past industry practices that are no longer acceptable today.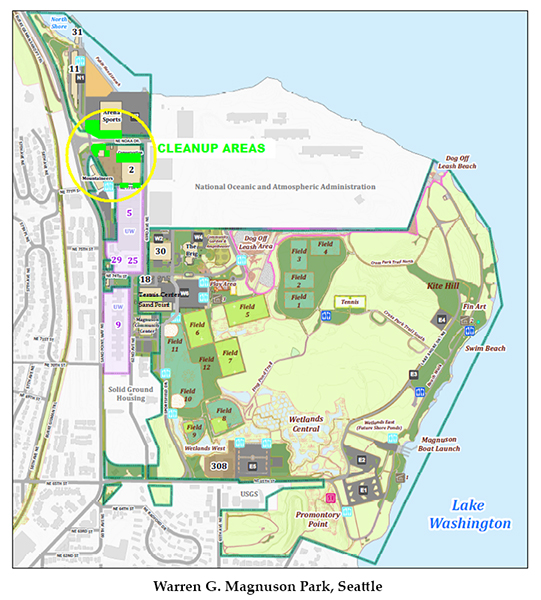 More Resources