Image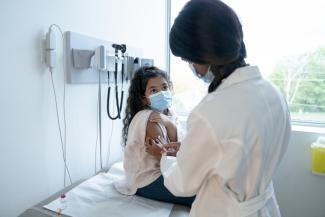 Welcome Power of Providers (POP) Members!
Thank you for joining us, and thousands of other providers across the state of Washington, in encouraging COVID-19 vaccination and working to reduce COVID-19 transmission, severe illness and death.
Save this page and check back regularly for new resources and updated materials, the latest news on COVID-19 vaccines, and upcoming industry meetings and events. Learn more about POP.
We encourage POP members to talk to each of their patients using the SAVE intervention:
Seek: Seek your patients' COVID-19 vaccination status.
Ask/educate: If your patient isn't vaccinated, ask them about the vaccine and offer education if they're unsure.
Vaccinate: If your patient agrees to vaccination, provide them with a COVID-19 vaccine or a referral to a location that provides COVID-19 vaccination.
Empower: Empower your patients to share their vaccination status with the community.
Please use this flyer to share information about POP with your colleagues! (PDF)
Thank you to everyone who participated in POP's evaluation survey! Check out highlights of the results here.
In the News
POP Provider Spotlight
Image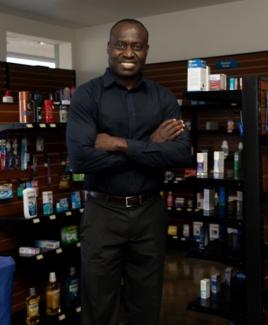 Ike Ekeya, Pharm.D., BCPS is the owner of an independent pharmacy in Vancouver and shares valuable strategies for talking to patients about vaccines. 
"The strategy that really works for me is promoting vaccines and, at the same time, addressing patient concerns with empathy and understanding. We need to make a great effort to engage in open conversations, continuously educate patients, and highlight the positive impact of vaccines. 
It's crucial to emphasize the benefit of immunization by sharing scientifically proven information, and we need to share this information in easily understandable terms. It's so easy for us as providers to rattle off scientific information without recognizing that not everybody understands it at the same level that we do. Being able to simplify things in an easy, understandable way and at the same time actively and consistently listen to patient concerns goes a long way in helping patients open up and talk to you. 
Consistently updating our knowledge with the latest research and guidelines is also essential because things change frequently. We must be on top of it and make sure that we have the best information to care for our patients."
We're so grateful to Dr. Ekeya for taking time to share his helpful wisdom with us. 
Events
Peer-to-Peer Learning Webinars
Visit our webinars page to register and learn more about upcoming webinars and continuing education credits. Recordings of past POP webinars are also available.
Resources
Health care providers in Washington can access the POP Shop and order free materials to promote COVID-19 vaccination. The POP Shop allows you and your staff to order posters, stickers in multiple languages, informational brochures and flyers, discussion guides, and much more.
Resources to Share with Patients
Access patient materials in more than 50 languages.
Resources for Spanish-speaking providers are available.
General Public

Available Services and Service Locators

Toolkits and Social Media Resources

Posters and Handouts

Websites

Before, During, and After Pregnancy

Children and Youth

Toolkits and Social Media Resources

Posters and Handouts

Websites

Immunocompromised People and Others with Special Needs
Resources for Providers and Staff
Communication Resources
General Public

Toolkits and Social Media Resources

Discussion Guides

Other Vaccine Communication Resources

Before, During, and After Pregnancy

Children and Youth
Clinical Information
Standing Orders Templates

Centers for Disease Control and Prevention (CDC) standing orders templates:

Other Clinical Information

Printable Resources

Websites

Other (Non-Clinical) Information

Equity Resources

Resources for Stress and Burnout

Training Videos and Webinar Recordings

Continuing Education Credits Available

Non-Credit Training Options

General Public

Children and Youth
For more information go to our COVID-19 Vaccine Information for Health Care Providers web page.
Please email questions to powerofproviders@doh.wa.gov.
Join Today
If you are not a member of the POP Initiative, learn more and please join today!
Image