Welcome Washington health care providers!
As trusted sources of medical information, you play a critical role in increasing COVID-19 vaccinations.
Join the more than 65,000 WA health care providers who have already committed to educating and empowering their patients to vaccinate, helping protect the health and wellbeing of all our communities.
What is the Commitment?
Agree to do the following actions at your practice and receive a Community Vaccination Partner certificate as well as optional buttons and stickers for your staff and patients. Access other education and promotion resources.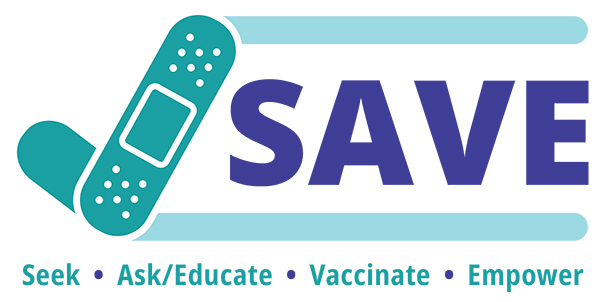 SEEK: Seek your patients' COVID-19 vaccination status.
ASK/EDUCATE: If your patient isn't vaccinated, ask them about the vaccine and offer education if they're unsure.
VACCINATE: If your patient agrees to vaccination, provide them with a COVID-19 vaccine or a referral to a location that provides COVID-19 vaccination.
EMPOWER: Empower your patients to share their vaccination status with the community.
Toolkits
Recruitment Toolkit

This toolkit is for use by professional/provider associations, managed care organizations, health plans, POP partners, and others who would like to help their members sign up for this initiative.

Commitment Toolkit

This toolkit is for all providers, community health workers, and others who have already enrolled in the POP initiative. These materials will help you share your status to your patients and clients and promote COVID-19 vaccine. Please also see the "patient education resources" section on this webpage for more.
Frequently Asked Questions
Are there any incentives?

There are a large variety of health care providers, including those who don't provide vaccination, who wish to speed up our recovery and promote the overall health and wellness of Washington residents. This commitment provides structure and guidance for health care personnel who want to help but don't know how, as well as for personnel who already work directly with COVID-19 vaccination efforts.

When you complete the commitment form, we will send you a Community Vaccination Partner certificate which you can display in your office, as well as social media messaging, and graphics. If you provide your mailing address, we will also send you a certificate and other materials to promote the initiative.

Who can take the commitment?

Any health care provider can commit to the initiative. You don't need to be able to vaccinate to commit either! For example, if you're a physical therapist, a dentist, clinic administrative staff, or any other health care personnel, you can commit to the initiative!

Can our entire facility take the commitment?

Yes. We will accept any individual staff or facility commitment. The name listed on the commitment survey will be used on the Community Vaccination Partner certificate.

What if we don't regularly talk to our patients/clients about vaccination?

We have a variety of helpful materials and videos to make it easier for you to have guided conversations with your patients or clients. Check out the resources section below for materials that walk you through the process.
Resources
Health Care Provider Resources

Patient Education Resources