Image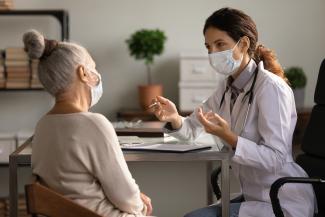 Welcome Power of Providers (POP) Members!
Thank you for joining us, and thousands of other providers across the state of Washington, in encouraging COVID-19 vaccination and working to reduce COVID-19 transmission, severe illness and death.
Save this page and check back regularly for new resources and updated materials, the latest news on COVID-19 vaccines, and upcoming industry meetings and events. Learn more about POP.
We encourage POP members to talk to each of their patients using the SAVE intervention:
SEEK: Seek your patients' COVID-19 vaccination status.
ASK/EDUCATE: If your patient isn't vaccinated, ask them about the vaccine and offer education if they're unsure.
VACCINATE: If your patient agrees to vaccination, provide them with a COVID-19 vaccine or a referral to a location that provides COVID-19 vaccination.
EMPOWER: Empower your patients to share their vaccination status with the community.
In the News
POP Provider Spotlight
The POP Team talks to inspiring providers as part of our ongoing outreach to POP members. We will share their successes in encouraging COVID-19 vaccines through an ongoing series of POP Provider Spotlights. In this spotlight, Mr. Shane Wilkins shares his strategies for responding to misinformation about COVID-19 vaccines when encouraging residents of rural areas to get vaccinated.
Image

"I work in a community of older people living in rural counties in Washington, who have a higher risk for severe disease. There is misinformation and disinformation circulating everywhere, and vaccination rates have been much lower in rural parts of the state. When I saw an email from DOH about the Power of Providers (POP) Initiative, I joined without hesitation. I had made the choice to help the community I work with to get vaccinated, and POP gave me the perfect platform.

Vaccinations remain the best way to prevent severe illness and we can all play a role. I act as an example to people I know and tell them that I must have been infected many times, since I take care of people who are sick with COVID, and vaccines protect me.

Many of the people I work with know about black lung disease,  a condition common among miners, and can describe the slow and painful death associated with it. When many people were dying from COVID-19 pneumonia, I explained that COVID is like black lung disease in many ways except that death is often faster and lonelier since there were no hospital visitations allowed then. Many understood this and I know it made a big difference for many families who made the decision to be vaccinated after hearing something they understood in their own language.

Let us use the language of the community we work with; let us listen to the people we work with and find a way to meet them where they are. COVID is still here with us so let us remain proactive, continue listening, talking, and repeating how vaccines save lives. Millions have been saved by being vaccinated. I now talk about bivalent boosters, and I know the conversation is not over. Communities count on us to give them correct information in language they understand."

Mr. Wilkins is a licensed, independent CNA (CNA /CD WA and DSHS/IP1).
Events
POP Peer-to-Peer Learning Webinars
Behavioral Health Support for Health Care Workers Series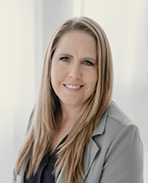 Speaker: Kira Mauseth, Ph.D.
Clinical Psychologist & Senior Instructor of Psychology, Seattle University
Noon to 1 p.m. Daylight Time
Past Webinar Recordings
Resources
Health care providers in Washington now have access to the Department of Health's POP Shop, an ordering system for free materials to promote COVID-19 vaccination. The POP Shop allows you and your staff to order posters, stickers in multiple languages, informational brochures and flyers, discussion guides, and much more.
Recordings for On-Hold Telephone Messaging
Add these MP3 recordings in English (31 seconds) and Spanish (38 seconds) to your telephone systems as hold messages to encourage those who call in to get up to date on their COVID vaccines.
Resources to Share with Patients
You can access patient materials in more than 50 languages on the Resources and Recommendations page. Spanish-speaking healthcare providers can also access information in Spanish on our POP en Español page.
Resources for Providers and Staff
Discussion Guides and Other Conversation Resources
Clinical Information
For more information go to our COVID-19 Vaccine Information for Healthcare Providers web page.
Join Today
If you are not a member of the POP Initiative, learn more and please join today!
Image