Washington's governmental public health system has a critical and unique public safety role that is focused on protecting and improving the health of families and communities. According to state law protecting the public's health is a fundamental responsibility of the state.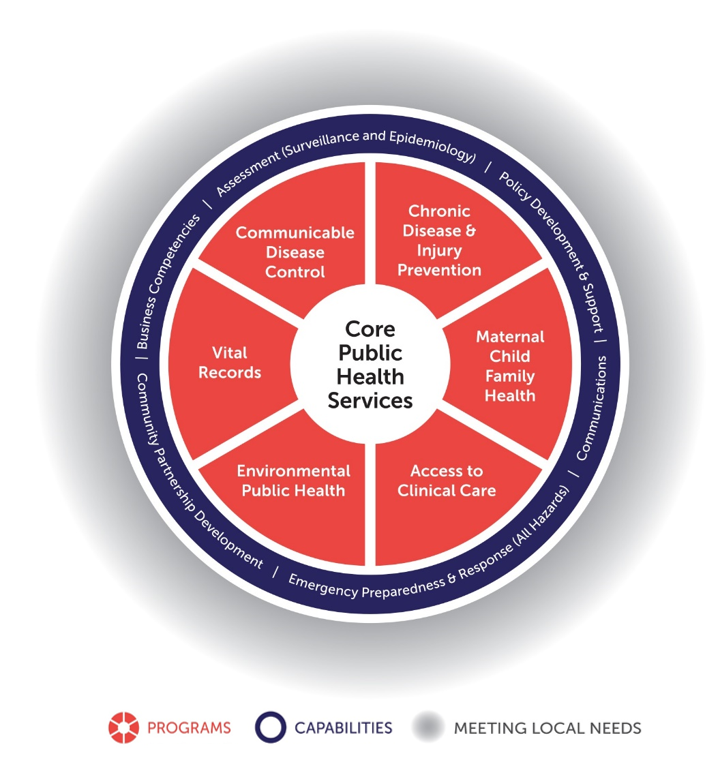 Problem
After a century of effectively preventing illness and premature death and increasing the length and quality of life in Washington communities, the public health system has become woefully inadequate and is now unable to meet its basic responsibilities to protect the health and safety of people in Washington State.
Solution
To rebuild, modernize and fund a 21st century public health system in Washington these are needed:
A limited statewide set of core public health services, called Foundational Public Health Services (FPHS), that government is responsible for providing;
Funding through dedicated state funds and state / local fees that are predictable, reliable and sustainable, and responsive to changes in demand and cost over time; and are delivered in ways that maximize the efficiency and effectiveness for everyone in Washington;
Performance evaluation; and
Local revenue generating options to address locally driven priorities that are targeted to specific community problems.