Outreach Campaign Resources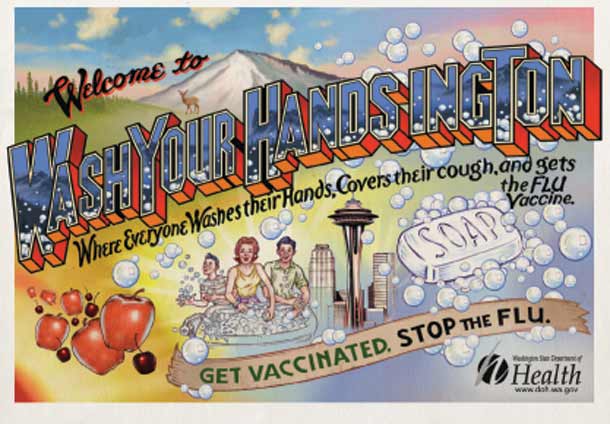 The Washington State Department of Health welcomes you to WashYourHandsingTon! Where everyone washes their hands, covers their coughs and gets the flu vaccine! Get vaccinated. Stop the flu.
This campaign was paid for with federal funds sent to Washington State specifically for flu prevention work.
Questions about the flu? Find out where to get a flu shot and more.
Resources
Video
Ringtone
Audio
For the Web
Print
If you have questions, or to order any of these items, e-mail DOH.Information@doh.wa.gov
Full color postcard, poster or sticker printed on glossy stock or paper.
The following files are available for download only:
For Movie Theaters
Other flu-fighting resources