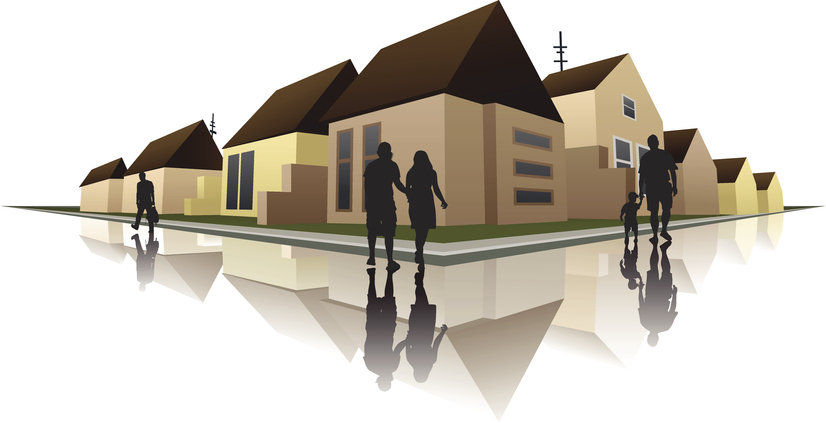 This page provides housing information for person living with HIV/AIDS and housing support services coordinators. 
Information for Persons Living with HIV/AIDS
Housing Opportunities for Persons with AIDS (HOPWA) is a federally funded program. The program is dedicated to meet the housing needs of low-income persons living with HIV/AIDS and their families. Assistance provided regardless of race, culture, language, gender, age, religion, national origin, disability, creed, socio-economic status, marital status, familial status, or sexual orientation. Services provided are based on each eligible household's needs to support housing stability and improve their access to healthcare and supportive services.
What kind of services can HOPWA provide?
Tenant-Based Rental Assistance (TBRA)
TBRA is a rental subsidy used to help households obtain or maintain permanent affordable housing by paying the difference between the contractual rent to the owner and the household's calculated rent payment.
Permanent Housing Placement (PHP)
PHP is assistance used to help households establish a permanent residence in which continued occupancy is expected. Eligible costs include application fees, related credit checks, utility hookup fees and deposits, and reasonable security deposits necessary to move persons into permanent housing .
Short-Term Rent, Mortgage, and Utility assistance (STRMU)
STRMU provides short-term, rent, mortgage, and utility payments for households experiencing a financial crisis as a result of their HIV health condition or a change in their economic circumstances. STRMU is designed to prevent households from becoming homeless by helping them remain in their own dwellings.
Support Services
Assistance including, but not limited to, housing counseling, resource identification services, nutritional services, transportation assistance, and assistance in gaining access to mainstream resources.
How do I apply for HOPWA?
For instructions on where to access a HOPWA agency in your area, select your county from the drop-down list below (some counties serve multiple agencies). Someone at your local HOPWA agency will assist you with the eligibility process.
Asotin, Benton, Franklin, Garfield and Walla Walla Counties

Chelan, Douglas, Grant and Okanogan Counties

Adams, Asotin, Columbia, Ferry, Garfield, Lincoln, Okanogan, Pend Oreille, Spokane, Stevens, Walla Walla and Whitman Counties

Benton, Douglas, Franklin, Chelan, Kittitas, Klickitat and Yakima Counties

Lewis, Mason, Pierce and Thurston Counties

Whatcom County

Clark and Cowlitz Counties

Grays Harbor and Pacific Counties

Clallam, Jefferson, Kitsap and Mason Counties

Island, San Juan, Skagit and Whatcom Counties

King and Snohomish Counties
The Washington State Department of Health (DOH) HOPWA Program is responsible for dispersing funds to local government and nonprofit organizations throughout the State. To contact the Housing Coordinator, please email Deborah Green.
HOPWA Program Manual
The following manual provides guidance for Washington state DOH HOPWA sub-recipients to comply with the Department of Housing and Urban Development (HUD) federal guidelines.
Other Resources