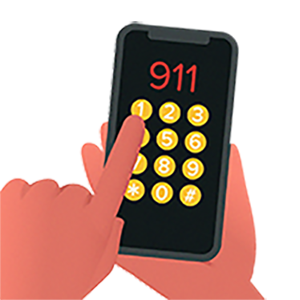 Make the call
Don't wait. When you think someone might be having a stroke, call 911 now.
You don't have to be sure it's a stroke to call for emergency response. It's the doctor's job to make the diagnosis and provide treatment. It's your job to make the call.
You could save a life. What a great way to say "I love you."
More Information
Download stroke education materials
Washington Coverdell Stroke Program
---
1. Dhand, A., Luke, D., Lang, C., Tsiaklides, M., Feske, S., & Lee, J. M. (2019). Social networks and risk of delayed hospital arrival after acute stroke. Nature.