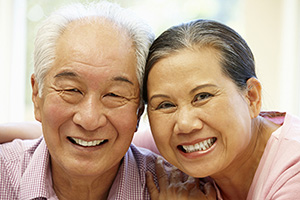 Why are immunizations important?
Immunizations are necessary to prevent the spread of contagious and sometimes deadly diseases. Older adults with medical conditions and weak immune systems are more vulnerable to infections. Vaccines help avoid unnecessary hospitalizations and high medical costs.
Many of these recommended vaccines are for new grandparents who plan to spend a lot of time around newborns. Get up to date on your vaccinations before you snuggle and kiss the new baby in your life. Make sure your whole family is up to date on their vaccines.
Being up to date on your vaccines helps you live the healthiest life possible. Your healthcare provider will recommend vaccines for you based on your age and health conditions.
Here is more information on vaccines for you and your family:
Recommended vaccine for adults 65 and over
Flu vaccines – There are special kinds of flu vaccines for people aged 65 and older that are different than regular flu shots. High-dose and adjuvanted flu vaccines give a stronger immune response than regular flu shots. This means better protection against flu illness. Adults 65 and older may get a regular flu vaccine, the high-dose, or the adjuvanted vaccine. Your doctor or pharmacist will help you understand which flu shot is right for you. Get your flu vaccine every year as soon as vaccine is available, usually in late summer or early fall.
Here is more information about flu and flu shots:
Pneumococcal vaccines – There are two pneumococcal vaccines. Talk with your healthcare provider to find out which of these vaccines are right for you.
Pneumococcal polysaccharide vaccine (PPSV23) protects against 23 types of pneumococcal bacteria. You should get this vaccine if you're 65 or older, or younger than 65 and smoke, have asthma, or other certain medical conditions. You may need booster doses if you have a high risk medical condition.
If you have a condition that weakens the immune system or if you have certain medical conditions, you should get the pneumococcal conjugate vaccine (PCV13). This vaccine protects against 13 types of pneumococcal bacteria. Adults 65 years and older with a healthy immune system should discuss with their healthcare provider the need to get PCV13.
Here is more information about pneumococcal disease and the vaccines that can prevent it:
Shingles vaccine
Shingrix vaccine can help prevent shingles and complications, including postherpetic neuralgia (severe pain that lasts long after the rash and blisters disappear). Everyone 50 years and older should get Shingrix. If you received Zostavax (the older shingles vaccine) before November 18, 2020, you should also get Shingrix.
Here is more information about shingles, postherpetic neuralgia, and the vaccines that can prevent them:
Tdap or Td vaccines
Tdap vaccine protects against tetanus, diphtheria, and whooping cough (pertussis).
Adults who haven't already had a Tdap dose, especially if you are a healthcare worker or are around young babies, need to get one dose of Tdap. After getting one dose of Tdap, you should get a Td or Tdap booster every 10 years to protect against tetanus and diphtheria.
Women should get one dose of Tdap during every pregnancy (early in the third trimester) to pass some protection to the baby before birth.
You may also get Td or Tdap as part of your emergency care if you get a puncture wound or one that may be contaminated.
Here is more information on Tdap and Td vaccines and whooping cough:
Vaccines for medical and health conditions
If you have certain health conditions, you may need more vaccines. Some older adults with specific health conditions should not get certain vaccines or should wait to get them. Talk with your healthcare provider to make sure you get the vaccines that are right for you.
Some of the health conditions that put you at higher risk of getting a disease that vaccines can prevent include:
Diabetes
Asthma
Heart disease
Lung disease
Chronic liver disease
Kidney disease or poor liver function
Human immunodeficiency virus (HIV)
Removal of spleen or poor spleen function
Alcoholism
Current smoker
Weakened immune system
Where can I get my immunizations?
Vaccines may be available at pharmacies, private medical offices, workplaces, community health clinics, health departments, or other community locations, such as schools and religious centers. Ask your primary healthcare provider for a referral if they do not stock all the recommended vaccines.
Federally funded health centers can provide services if you don't have health insurance or a regular source of healthcare. You pay what you can afford based on your income. Find a health center near you.
There is also an online vaccine finder tool to learn more about where to get vaccines in your community. Simply type in your ZIP code for a list of nearby locations.
If you want help over the phone, call the Help Me Grow WA Hotline toll free at 1-800-322-2588. You will talk with a friendly, local and informed representative who can help you find a place to get vaccinations.
Does Medicare cover vaccines for older adults?
Medicare Part B covers vaccines that protect against flu and pneumococcal disease, and the hepatitis B vaccine if you're at increased risk for hepatitis B. It also covers vaccines that you might need after an injury (like the tetanus vaccine) or getting a disease (like the rabies vaccine).
Medicare Part D plans cover more vaccines than Part B. But depending on your Medicare Part D plan, you may have out-of-pocket costs for these vaccines. Visit Medicare online to find out what's covered, or call 1-800-562-6900 to talk to a live advisor for free.
What vaccines do I need if I'm traveling abroad?
Travel vaccines differ depending on where you are going. Recommended vaccines are listed by country on CDC's destination pages. You may need certain vaccines such as hepatitis A, hepatitis B, yellow fever, and typhoid fever for different countries.
Before travel, seniors should be up to date on routine vaccinations (including flu, Tdap, polio and measles/mumps/rubella, or MMR vaccine). If you didn't get some of these vaccines as a child, you should get them before you travel. Many of the diseases that vaccines protect against are more common in other countries than in the United States.
More than half of tetanus cases are in people over 65, so if you're in that age group, think about getting a Td or Tdap vaccine before you travel.
Contact your healthcare provider, pharmacist, or your local health department as early as possible to find out which immunizations you may need. The time required to get all immunizations will depend on whether you need one shot or a series of shots. You can also call the CDC information line for international travelers at 1-877-394-8747 or visit the Travelers' health website for up to date information .
Here is more information on vaccines you might need before you travel:
Other Resources