Hepatitis B Educational Resource Hub
Image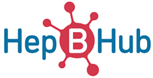 This page is a resource for healthcare providers, local health jurisdictions, and health educators. The educational materials below are to share with patients or communities at risk of hepatitis B.
Materials come in a variety of formats that can be downloaded and printed if desired. The title and description of the materials are provided below, and all are available in many languages.
Hepatitis B: What Everyone Should Know

Hepatitis B: What You Need to Know to Protect You and Your Baby

Should You Get Vaccinated for Hepatitis B?

Should You Get Tested for Hepatitis B?

Hepatitis B and Your Liver

Understanding Your Hepatitis B Test Results

Talking to Your Provider About Hepatitis B Testing and Vaccination

Get Tested and Vaccinated for Hepatitis B

How to Protect Your Baby's Health and Your Own if You Have Hepatitis B and Are Pregnant

Living Healthy with Hepatitis B
High-resolution files for printing
Do you want to print high-resolution files?  Email hepatitis@doh.wa.gov.
Educational materials
Resources and references
Real stories